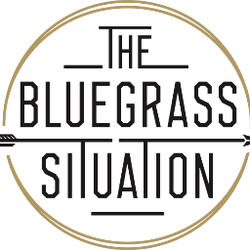 Thanks to our friends at
The Bluegrass Situation
who interviewed Joe about his and Junior Sisk's
Hall of Fame Bluegrass!
album which has been a hit across the country. Acclaimed Nashville writer, Henry Carrigan had a great discussion with Joe about the album, as well as his history of "bluegrass and broadcasting."
Sisk and Mullins transport us to another time and place while lending their own special touches to these classic songs. -- Henry Carrigan (The Bluegrass Situation)
Read Henry's complete article
here
.
Based in L.A., The Bluegrass Situation is "creating unique, quality content covering the international scene, ranging from traditional bluegrass to progressive folk rock, Americana, roots, and everything in between." "The SITCH" is owned by Ed Helms of
The Office
,
The Lorax
, and
The Hangover
, a bluegrass lover and banjo player himself. Editor-in-chief, Amy Reitnouer does a great job providing interesting content for fans of all types of acoustic music. Be sure to check them out at
thebluegrasssituation.com