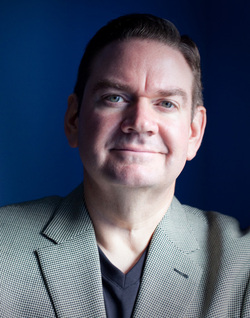 Joe Mullins has partnered with Salem Media Group to become the new host of the
Front Porch Fellowship
, one of America's favorite bluegrass gospel radio shows. Salem Media Group is America's leading radio broadcaster, Internet content provider, and magazine and book publisher targeting audiences interested in Christian and family-themed content and conservative values.
Front Porch Fellowship
airs every Saturday and Sunday at 4 P.M. CST on
Singing News Radio
along with nearly 140 independent stations across the United States and Canada.
Joe will replace Les Butler who has been the show's host since it began. "My fellow broadcaster, musician and most importantly-good friend, Joe Mullins starts as the new host of Front Porch Fellowship! I was blessed to start that show 16 years ago and remain as host until I left to pursue other ventures. I commend Salem Media in their choice of Joe. He will do a fantastic job!"
Mullins stated, "I am grateful for the opportunity to host 'Front Porch Fellowship.' What a blessing! Presenting current and classic bluegrass gospel music on radio has been a lifelong passion of mine. Delivering favorite hymns by the Stanley Brothers, Doyle Lawson and other Hall of Fame artists alongside new talent will be part of each broadcast. Don't miss the Front Porch Fellowship each weekend!"
Please follow the show online at
www.facebook.com/frontporchfellowship