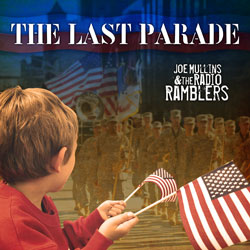 We are thrilled to announce the release of our latest single, "The Last Parade." This powerful song was written by Steve Bonafel in honor of Sgt. Nickolas Carnes of Dayton, KY. Sgt. Carnes paid the ultimate cost while defending our freedom in Afghanistan in 2007.
As Front Row Fans, you receive our new single as a free download. However, we do encourage you to make a donation to The Patriot Guard. They work hard to honor soldiers who have fallen. Be sure to check them out at
www.patriotguard.org
.
To download, click the "Download File" option underneath the song. A new window will open up. In the new window, right-click the player and choose the "Save as..." option. Select where you would like to save your song, and you're done!
[Note: When right-clicking the player, your option may read "Save video as..." Select that option. Don't worry- it will still save as an MP3 audio file.]