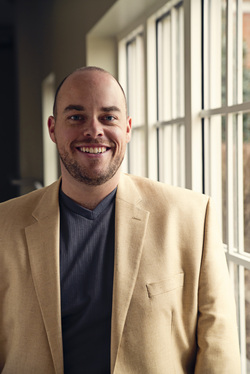 Greetings to all of the Front Row Fans from Radio Ramblers' fiddler and studio engineer, Evan McGregor!
Thanks for becoming a member of the fan club! As we anticipate the release of our upcoming album,
Another Day From Life
on Rebel Records, I thought you might enjoy a peek into how we produce our recordings.
The recording process happens in several phases and not one is more important than another. You, too, can record your own CD in just TWELVE EASY STEPS!
CONCEPT: This is where we choose the first batch of songs. We usually start with more tunes than we actually end up recording. Duane Sparks really wanted to record the one about his Papaw at the baseball game, but Joe Mullins said we shouldn't if we actually want to sell any albums.

PRE-PRODUCTION: After paring down the list of songs we want to record, development of arrangements and a basic recording strategy begins. This is also when we all seem to forget to bring pen and paper and try to commit the whole shootin' match to memory. Some folks say that Mike Terry has a memory like a steel…..something…something….oh well, I can't remember. Next topic.

REHEARSALS: Prior to our first recording sessions, we will spend a couple full days playing through each song and making any final adjustments to the arrangement. We tend to choose the coldest days of the year for rehearsals, but we usually get to eat a delicious, warm, home-cooked meal. That more than makes up for having to trudge through the winter slush.

TRACKING: "Tracking" is studio lingo for recording the project. This step can take several days in the studio because we have to make sure that each part is "just right." In addition to being a phenomenal bassist, Randy Barnes is also a master of culinary quality-control. He makes certain the pizzas we ordered are "just right." An extra smattering of pizza sauce makes all the difference. You should try it!

MIXING: This step is where we take all of the individual tracks and blend them together using specialized equipment. Though some might argue that a blender full of frozen margaritas is more important in a studio than the BUNN VPR Series 12-cup coffee maker at Oscar Fish Studio, I beg to differ.
SEQUENCING: Joe Mullins and Rebel Records take much care when choosing the song order on the final audio master. I always thought bands would just choose song titles from a hat.

MASTERING: Once the project is mixed and we are happy with the results of the recording, we send all of the mixed tracks to the mastering engineer to finalize the sequence, adjust volumes and tones, and put the final "polish" on the project. What I think really happens is just plain sorcery. I haven't actually seen a mastering engineer in his natural habitat, but I imagine he looks somewhat like Gandalf from The Hobbit.

PHOTOGRAPHY: In an afternoon before a show, we get dressed up and a photographer takes hundreds of shots over the course of a couple hours. We've learned two very important lessons about band photography. First, ALWAYS bring your instrument to the session. Second, a bright-red sofa is a perfect setting for a photo shoot…trust me.

ARTWORK: A professional graphic artist is hired to design the packaging for the CD. In a matter of minutes, with the aid Windows 95 and Microsoft Paint, these guys and girls can create visually-stunning, retail-ready packaging for all of your recording and merchandise needs. Best of all, their fees are very reasonable.

MANUFACTURING: At this point, the album is sent to the replication company for printing and pressing. I really can't think of anything more interesting than the mechanical workings of a CMYK offset printing press, the minute differences in paper stock, glossy, satin and matte finishes, glass mastering, injection molding, or even the overuse of the the Oxford comma in run-on sentences, or the misuse of the phrase "but I digress".

PROMOTION AND ADVERTISING: Kimberly and Blake Williams of East Public Relations and Rebel Records' own advertising team will make sure that the majority of bluegrass fans will know about the release of our projects. I really don't having anything snarky to say about these fine folks. They do such a wonderful job.

DISTRIBUTION: A "street date" is chosen for release to the general public, and CDs are then made available for purchase throughout the world. But since you are an exclusive Front Row Fan you get to enjoy the recording before anyone else, with free shipping to boot! You will be able to pre-order yours soon; watch this site for all the details.
Once again, I hope you enjoyed an inside look at how we produce our projects. Thanks again for being a Front Row Fan! For more information about my studio, please visit
Oscar Fish Studios
.