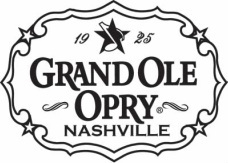 Happy New Year! Thank you so much for encouraging us during 2014. We were blessed with our biggest and busiest year ever.
2015 is starting off great with a number one song, "Now, The Summer's Gone"! We are also scheduled back at the Grand Ole Opry for our first time in 2015. Plan to join us in Nashville at the Opry for Valentine's Day, Saturday, February 14th! See
www.opry.com
for tickets.
For our Front Row Fans, exclusively, we have loaded up three songs recorded on the Opry stage during our October 7, 2014 appearance. It was a Tuesday night Opry broadcast and we appeared before a sold-out Opry house with Old Crow Medicine Show and other Opry stars. It was the very first time Jason Barie ever stepped on stage with the Ramblers, and he sounded great!
Thank you for your prayers and support. Please, stay in touch and let's see each other as often as possible this year!
God Bless you,
Joe Mullins and the Radio Ramblers
Listen online by clicking the "play" triangle, or download to your computer by right clicking anywhere on the box and selecting "Save As..."