"Dandy" Duane Sparks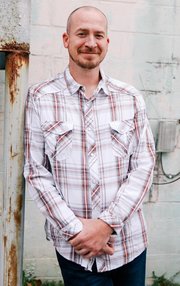 Duane Sparks is from Richmond, Indiana, where he performed with the All American Bluegrass Band for a few years, becoming a fan favorite on the Renfro Valley shows in Kentucky, and a SPBGMA Award winner throughout the Midwest. Duane has years of experience as a member of Gerald Evans and Paradise and helped the late Gerald Evans arrange and record several songs that have been hits on Joe's radio programs. Duane is a solid rhythm guitarist but it's his lead vocals that really shine in JMRR. He has become a well-respected vocalist over the years, singing lead on many JMRR tunes including "Miss Molly," "Blue Collar Blues," and "The Last Parade." But it's his soulful singing on "Because He Lives" that almost always garners a standing ovation and encore response!
Duane and MaKole have three children.
---