"Rockin'" Randy Barnes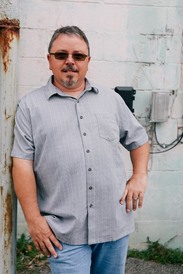 A native of Richmond, KY, Randy Barnes is an accomplished bass player and has an impeccable reputation among the bluegrass community having worked as a band member for Lou Reid & Carolina, Rhonda Vincent & The Rage, Larry Stephenson Band and the Josh Williams Band. He's not only known for his solidarity in timing and tone, but also his loyalty and reliability as a touring road musician.
Randy joined the Radio Ramblers in 2013 and since, has shined on bass and bass vocals, helping the band have a strong quartet on stage and recordings.
Randy and his wife Jennifer have been married over 25 years and have a daughter and two grandsons.
---